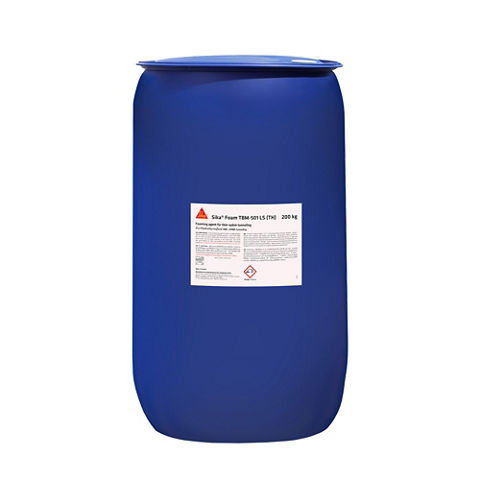 Sika® Foam TBM-501 LS (TH)
FOAMING AGENT FOR TBM - EPBM TUNNELING
Sika® Foam TBM-501 LS (TH) is a liquid foaming agent based on biodegradable anionic surfactants and a high efficiency polymer.
Produces stable foam which can easily be injected in high to low permeability soils reducing the risk of front shield pressure loss.
It can be used both in acid and basic soils.
The high efficiency polymer allows keeping the shield clean from clays.
Its lubricating capacity minimizes friction between soil particles and reduces the head torque.
Easy to handle.
Eliminates dust in air drilling and reduces the wear of cutters.
Prevents clay from plugging.